Human Team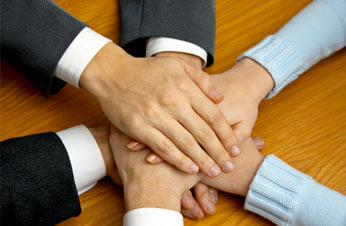 The team of professionals of OTEIC Group and the methodologies and the use of the most advanced communications and information system techniques constitute our main assets.
The identity marks of the human team of Oteic are the following:
Basic multidisciplinary training, considering a multi-faceted "management " of the companies, it is necessary to have a team of persons with different profiles, such as engineers, economists, sociologists, graduates in business-humanities, lawyers, etc.
. Life-long training, based on own methodologies and advanced work guides, which are transmitted to our professionals, depending on their experience and development.
Teamwork, which allows persons with different training and experience to take part in Projects.
Empathy and approachability, as personal skills necessary to offer an appropriate service to our Customers, being capable of understanding and diagnosing their problems, with a close and professional attitude.
. Specialization, focused on Customers by means of experience, in the different Lines of Service.